How To Use Hyaluronic Acid & Squalane Like A Bawse
FREE SHIPPING ON ALL ORDERS $50+
Because we love a good glow up
You've likely heard of hyaluronic acid before.
It's a nifty ingredient that helps deliver moisture to dry skin, but a universally helpful ingredient to help plump up skin cells and breath life into your complexion. To put it short, you should be making this ingredient a part of your skincare routine because we at Troupe like to take a proactive approach to skincare rather than being reactive.
What exactly is hyaluronic acid though?
When we talk about ingredients, whether they are natural or not, everything is a chemical, and not all chemicals are bad. Hyaluronic acid is a sugar that is naturally found in our bodies. As we get older, similar to collagen and elastin, it naturally decreases. This compound is a fan favorite because it's able to hold 1,000 times in weight in water, helping maintain moisture and keep cells healthy. It's a consistent vehicle to deliver hydration for all skin types, including sensitive skin that's dealing with eczema, rosacea, and dermatitis (always patch test though!).
By using concentrated versions like Herbal Dynamics Hyaluronic Acid 62% Serum or Rael's Glow Chemistry which is formulated with their proprietary H30 Complex, you deliver tons of moisture and can maintain your skincare routine with other targeted ingredients that help to even out skin, fight dullness, or reduce fine lines.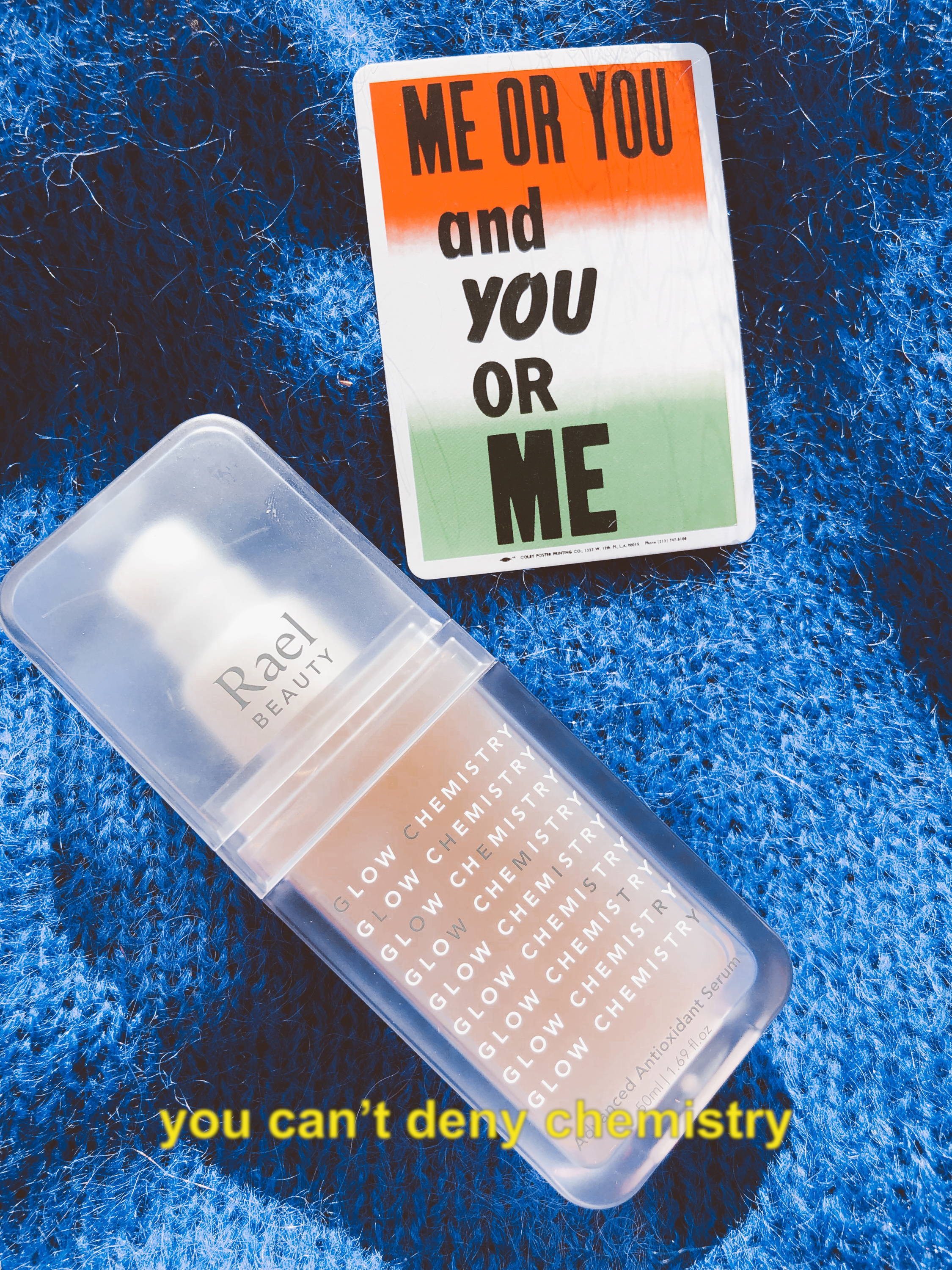 Our dream team combo? Adding squalane in one form or another after applying whichever hyaluronic acid product you're using.
You might have seen two different versions of this ingredient with the only difference being a vowel. Squalane vs. squalene. Our "A" friend is derived naturally from plants such as olives, while its "E" counterpart is derived from shark liver. While I'm personally not a huge fan of sharks, I don't wish their livers to be used for the sake of my skincare routine, so sticking with squalane is an easy way to make your skincare routine vegan-friendly. Formulated with squalane, Herbal Dynamics Prickly Pear Antioxidant Daily Moisturizer helps to seal in hyaluronic acid by creating a barrier that helps your skin retain all of that added hydration. Bonus, it also helps prevent damage from free-radicals frequently found in our surroundings daily.
---
While you don't need to layer on tons of products to have fantastic skin, it's important to be thoughtful about what your skin needs now to be better later. Make your skincare work smarter, not more expensive.
Read more
✕